ORIGIN
Rats are a group of rodents consisting of more than 50 species, mainly originating from Asia. However, due to their adaptability to urban areas, they have been able to spread to all continents. Domestic rats began to be bred in the 19th century, initially as experimental animals and later as pets. Today, the domestic rat, "Rattus norvegicus," is a common pet in our homes because their intelligence, friendliness, and non-aggressive nature make them ideal pets.
WHAT DISEASES DO RATS HAVE?
The most common health issues in rats are mange, obesity, and pituitary neoplasms.
CAN THEY TRANSMIT DISEASES TO ME?
It is common to think that rats are dangerous animals with many diseases. While it is true that wild rats can transmit diseases such as leptospirosis or salmonellosis, it is highly unlikely that domestic rats have these diseases. These diseases (among others) are related to the unsanitary conditions in which wild animals live, and domestic rats, as long as they are regularly examined by a veterinarian, do not pose any health risk to their owners.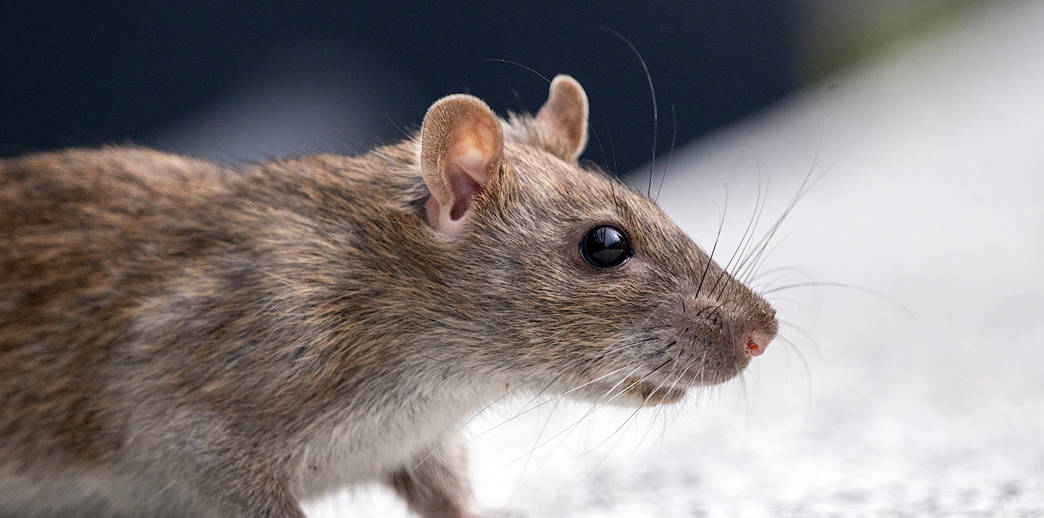 WHAT IS MANGE?
Mange is the common term for the condition caused by mite infestations. The most common mites in pet rats are "Sarcoptes scabiei." These parasites cause skin lesions in rats, such as alopecia or erythematous areas, which are very uncomfortable for our pets. Unfortunately, this parasite can be transmitted to humans, which is why we recommend visiting a veterinarian for preventive deworming of our pets after acquiring a rat. This helps us get rid of these undesirable guests before they cause problems.
DO RATS DEVELOP TUMORS?
The most common neoplasms in rats are pituitary adenomas and mammary adenomas. These tumors are very common in geriatric rats. The occurrence of tumors in rats is directly related to the secretion of sex hormones, so in many cases, they present both neoplasms simultaneously. The chances of these tumors appearing after 24 months of age are over 80%. Fortunately, although it is a very common condition, its development can be prevented by performing preventive sterilizations, both surgical and chemical, before 7 months of age. Surgical sterilization involves the removal of the reproductive organs, and chemical sterilization involves the placement of an implant on their back that inhibits the production of sex hormones for a period of 1 to 2 years. Both methods have shown excellent results in preventing mammary neoplasms.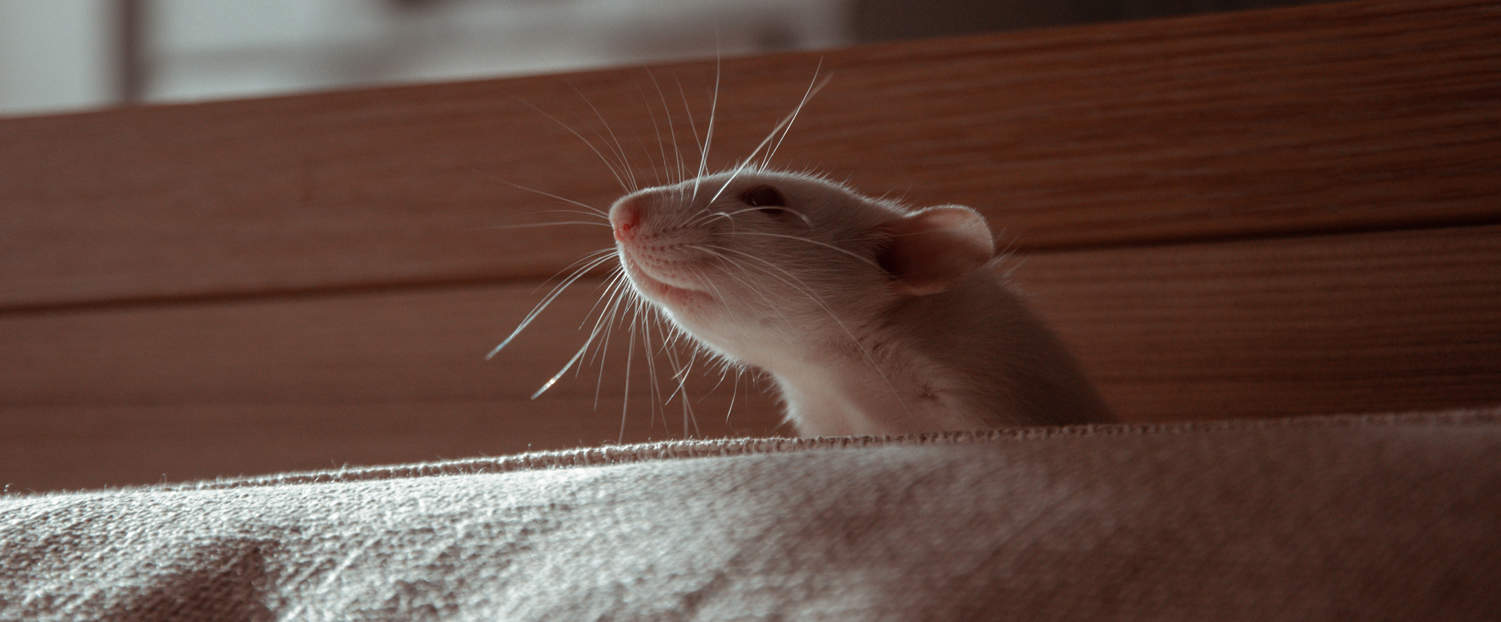 WHAT SHOULD MY RAT EAT?
Rats are omnivorous animals, which means they should consume both animal and plant-based ingredients. There are currently many brands of rat food specifically formulated for them. Ideally, their diet should be based on a balanced rat food combined with some vegetables (such as escarole, lettuce, peppers), legumes (such as chickpeas, lentils), or animal-based ingredients (hard-boiled eggs, boiled chicken) as treats.
IS IT POSSIBLE TO HAVE A HEALTHY RAT?
Absolutely, if we sterilize our pet and perform semi-annual check-ups for deworming and early disease detection, we can keep our furry companions healthy and happy.