MY RABBIT EATS ITS FECES, IS IT NORMAL?
In exotic animal clinics, it's common for owners to ask this question: "Is it normal for my rabbit to eat its feces?" This behavior is known as cecotrophy or pseudorumination.
In this article, we will try to answer all your questions and share what we know about cecotrophy.
WHAT IS A CECOTROPH?
Rabbits produce two types of feces: "hard feces" and "soft feces."
Cecotrophs are the soft feces, which are darker in color and form clusters.
They are feces rich in vitamins (B and K), volatile fatty acids, essential nutrients, lipase, amylase, bacteria, and more.
Rabbits can start producing cecotrophs at around 3 weeks of age.
These cecotrophs are eliminated on a circadian rhythm every 12 hours and are ingested directly from the anus.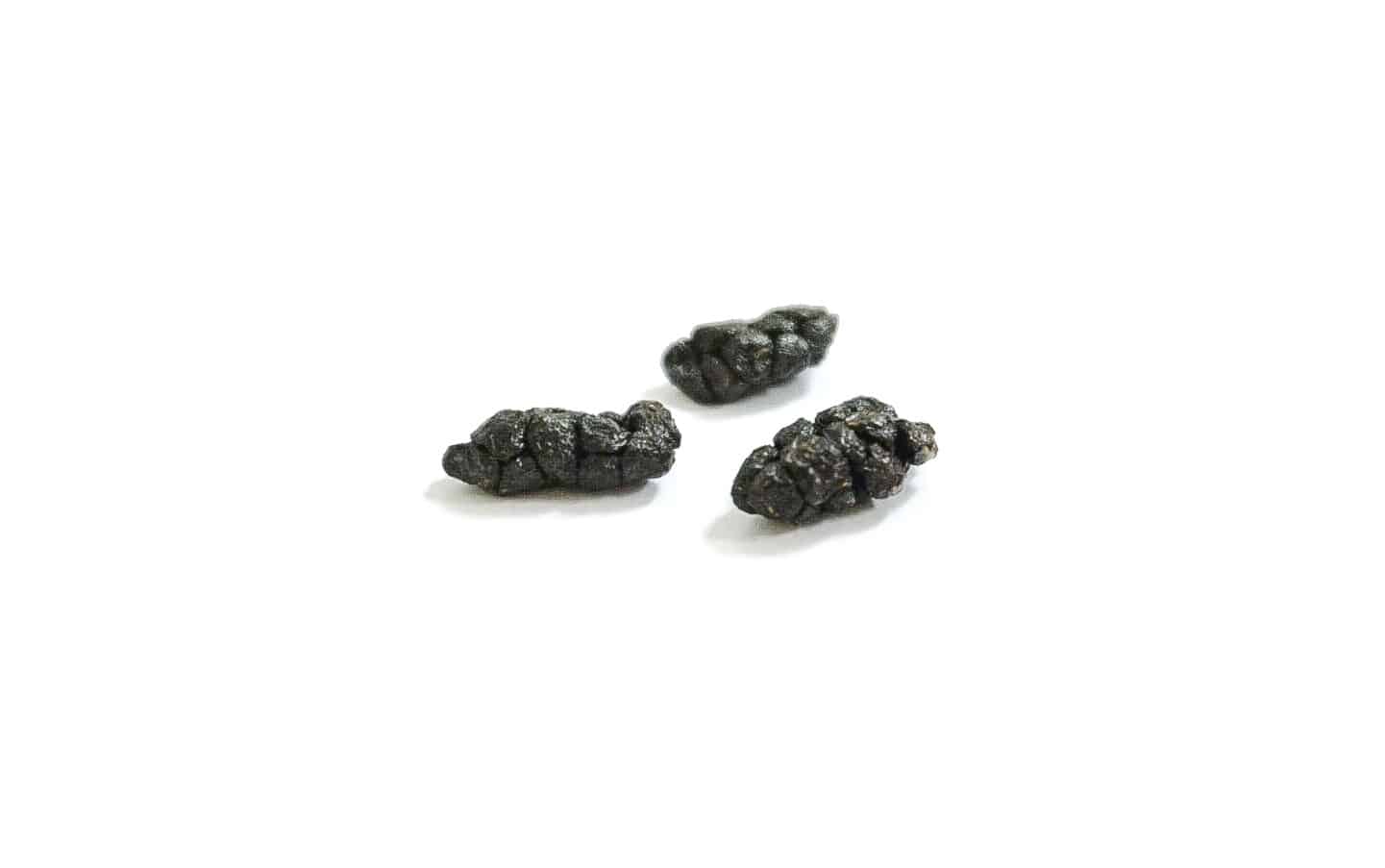 HOW IS CECOTROPHY PRODUCED?
The digestive system of rabbits is adapted for processing large amounts of fiber, which affects their anatomy and physiology.
Food is ingested, chewed, and passes from the esophagus to the stomach.
The stomach produces a large amount of acid to sterilize the ingested food before it enters the small intestine (duodenum, jejunum, and ileum).
Nutrient absorption takes place in the small intestine, similar to other monogastric mammals.
Large intestine (cecum, colon, and rectum): Upon reaching the large intestine, undigested products are separated based on their size:
Fibrous, non-digestible particles (long particles) pass directly to the colon to form hard feces, which are eliminated through the rectum.
Digestible fiber (short particles) moves from the colon back to the cecum, where it's metabolized by microorganisms.
During the fermentation process, essential amino acids, water-soluble vitamins, and volatile fatty acids are produced. Some of these particles are absorbed through the cecum wall, while the majority forms cecotrophs, which are coated with a layer of mucus to protect them from the stomach's pH.
It's VERY IMPORTANT that your rabbit consumes cecotrophs to benefit from their components.
WHAT IF I SEE CECOTROPHS IN THE CAGE?
Since they are ingested directly from the anus, cecotrophs may go unnoticed by owners and not be seen.
Therefore, if you notice a large number of cecotrophs in the cage, you should wonder what might be happening.
WHAT COULD IT BE?
It could be that your rabbit is producing more cecotrophs than it can consume. This may be due to overfeeding, very calorie or protein-rich diets, or even a lack of space and exercise.
Alternatively, your rabbit may not be able to ingest cecotrophs due to dental problems causing pain or degenerative issues that hinder the necessary movements to consume them.
If this happens, it's essential to consult your specialist veterinarian to determine the cause of your pet's condition.